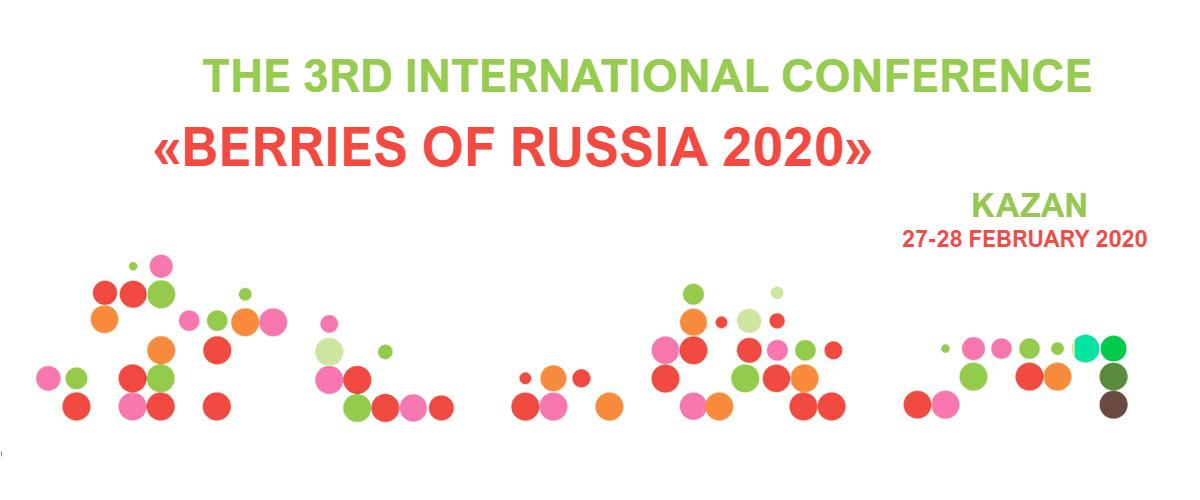 During the Conference, participants shared opinions with colleagues and co-thinkers, discussed the perspectives and problems of the berry industry development in Russia, learned and shared information about new technologies, equipment, materials, varieties, fertilizers and pesticides for berry plants.
Presentations were made by producers and processors of berries, seedlings and suppliers of seedlings, fertilizers, plant protection products, services, equipment and materials for growing, processing and packaging of berry products, wholesale and retail enterprises, scientific and educational institutions.
The Conference audience will include berry growers and processors, suppliers of plants, services, machinery, equipment and materials for berry growing, packing and processing, wholesale and retail companies, scientific and educational organizations, media representatives.
The Conference hours will be from 10:00 a.m. till 6:00 p.m. with the participants registration starting at 9:00 a.m. The Annual Meeting of the Russian Berry Union Members will be conducted within the Conference schedule at 10:00 a.m. – 12:00 noon on February 28.
Key Features of the Conference
The only specialized event for the berry industry members in Russia
Participation of the largest berry growers and famous industry experts
Communication and presentation ground for new technologies, practices, innovations, as well as equipment and materials for berry growing, packing and processing
Possibility to discuss the key issues, problems and solutions of the Russian berry industry
The point of exchanging opinions among the berry growers, researchers, suppliers of plants, pesticides, fertilizers, equipment, materials, wholesale and retail traders
Opportunity to gain and share technical information on different aspects of berries growing, storage and processing
The Annual Meeting of the Russian Berry Union members will be conducted within the Conference schedule on February 28
Conference Audience
Berry growers and processors
Suppliers of berry plants
Producers of fertilizers and pesticides
Service companies, suppliers of equipment and materials for berry growing, pecking and processing
Wholesale and retail enterprises
Research institutions and educational organizations
Media
Expected number of the Conference participants – 300 industry members
50% discount for the Russian Berry Union members
Conference participants will have special lodging rates at Kazanskaya Riviera Hotel. To book the hotel room, please contact Natalia Kupriyanova (phone: +7-987-417-3846, e-mail: Этот адрес электронной почты защищен от спам-ботов. Для просмотра адреса в вашем браузере должен быть включен Javascript.) and inform her that you are participating in the «Berries of Russia» Conference.
Contact information
Participant registration:
Ms. Darina Onischenko
Phone: +7(495) 729-3080
E-mail: Этот адрес электронной почты защищен от спам-ботов. Для просмотра адреса в вашем браузере должен быть включен Javascript.
Program coordination:
Mrs. Irina Koziy
Phone: +7 (926) 220 96 32
Е-mail: Этот адрес электронной почты защищен от спам-ботов. Для просмотра адреса в вашем браузере должен быть включен Javascript.
Sponsorship opportunities:
Mrs. Valentina Khromova
Phone: +7 (925) 853-8251
Е-mail: Этот адрес электронной почты защищен от спам-ботов. Для просмотра адреса в вашем браузере должен быть включен Javascript.